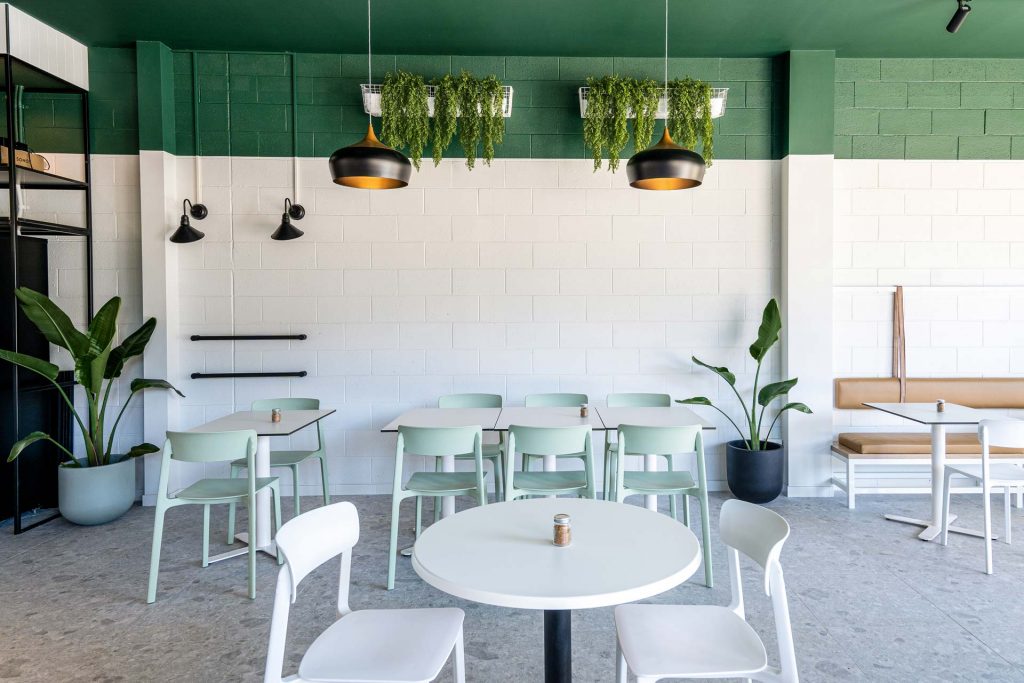 People love going to cafés and being emersed in a unique or trendy space. When sitting in a café, people want to have a few moments of peace with their coffee (and their great company!) away from their busy lives and take in the ambience. Cafés are a perfect space that provides a nice break where you can relax and let someone less take care of you.
But have you ever tried to relax and enjoy a coffee in a café that looks like it hasn't been maintained in 20 years?
You can't expect people to trust your business if you aren't willing to maintain or create a stylish café. Your cafés building and interior should reflect the service and quality of your food and drinks, and you should want to make a welcoming environment for your guests.
So if your establishment is starting to look worn down, It could be the perfect time to get your toolbox and paintbrushes out and start your cafe renovation!
Contrary to what you may have heard on the latest renovation TV shows, a complete and successful café renovation isn't something that happens overnight, especially not on a tight budget. But if you take some time and wisely follow our budget-friendly top 5 tips for café renovation, your café will leave your guests coming back for more in no time.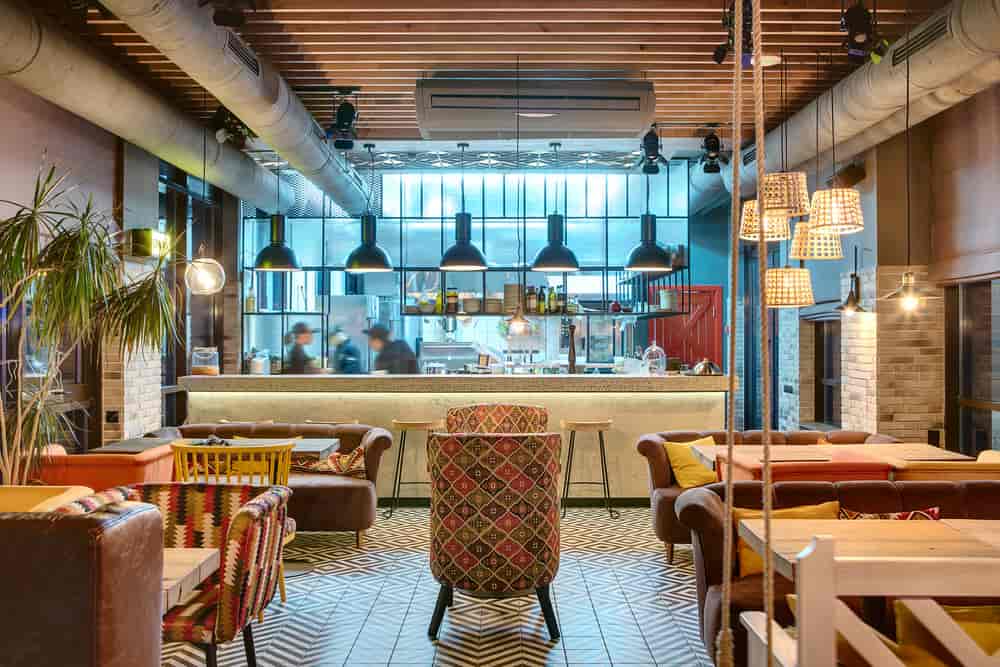 New Flooring
Cafés are busy spaces with lots of movement. Tables are often being rearranged, chairs are regularly being pulled in and out, even the occasional spill and drop of crumbs begin to add up.
The type of flooring you will need will likely depend on the current issue you are experiencing with your flooring and the look you are going for.
Natural cleft slate flooring, for instance, does a fantastic job at hiding all sorts of stains and spills, and its rustic design can work excellent with any setting. If you are looking for something sturdier and can take a beating, acrylic-infused hardwood is what you probably need. This flooring is more or less indestructible, and it can still give that modern feel to your café
We know what you're thinking, new tiles, hardwood floors… this could add up quickly. Well, here's our first tip—you don't need to replace all of your floorings at once. Instead, focus on the most vital areas first. Entryways being first impression areas, are a great place to start!
Afterwards, you can continue to other areas that you feel need a little TLC, like the bar area, foyer, or waiting area. Then, take your time redoing the rest of the place, but always ensure that your guests get a favourable view as soon as they enter.
And don't forget the alfresco area. You'll want a surface which is not only aesthetically pleasing and hard-wearing, but is also anti-slip. Composite decking is a popular material for outdoor areas, because of its' anti-slip properties and minimal maintenance requirements.
Updating your floor in sections, starting with the entryway and then moving on to the most worn-out areas, will make a massive difference!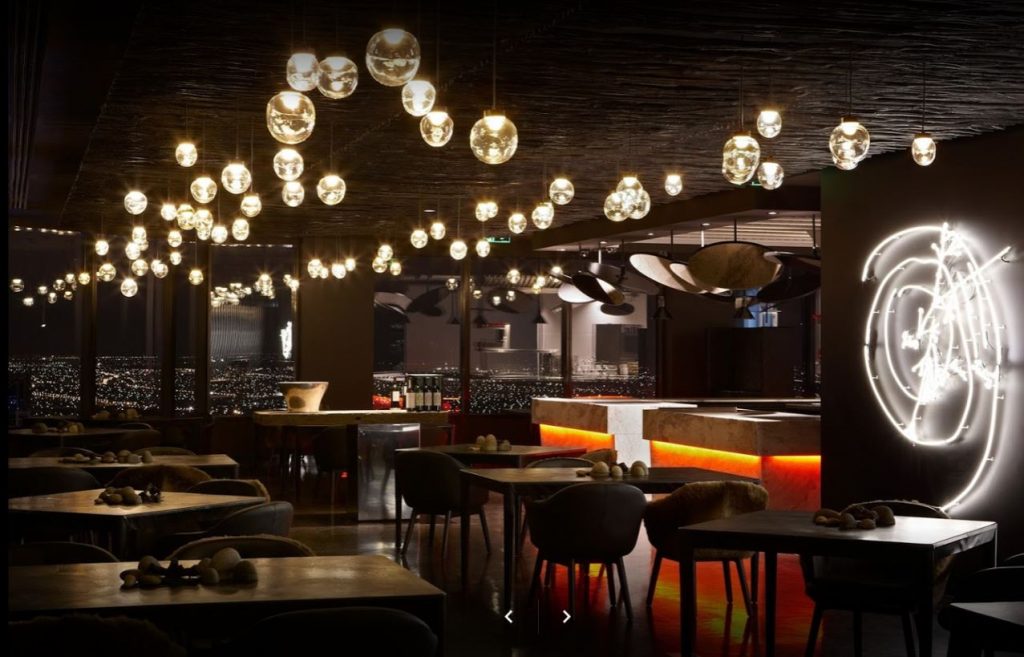 New Lighting
Something all Interior Designers can agree on is that proper lighting is crucial for any commercial establishment. Cafés are no exception. Chances are, you are using outdated or elementary methods of lighting your space, making your café look like you've just visited your dentist's for an appointment.
Your café should provide a sensual experience, and the lighting should help excite your customers' vision. The great news is that lighting renovation can be cost-effective when thought through.
Here's some excellent advice, you should always manage your lighting in layers; that way, you will have control over everything your guests see. Each layer of lighting should have a purpose, whether it is soft natural light to gently illuminate the entire café or smaller lights to illuminate something more specific or just for decorating the tables.
Here's another great trick to save you some money on your café renovation. Use small, battery-powered lamps or make use of candles right at the tables. This light has to be just bright enough to illuminate the plates and allow for menu reading, and it can help add a little drama and style to your decor. If you do this right, there's no need to spend the big bucks on an expensive ceiling fixture.
Add little lamps and candles around your café because good lighting is all in the details!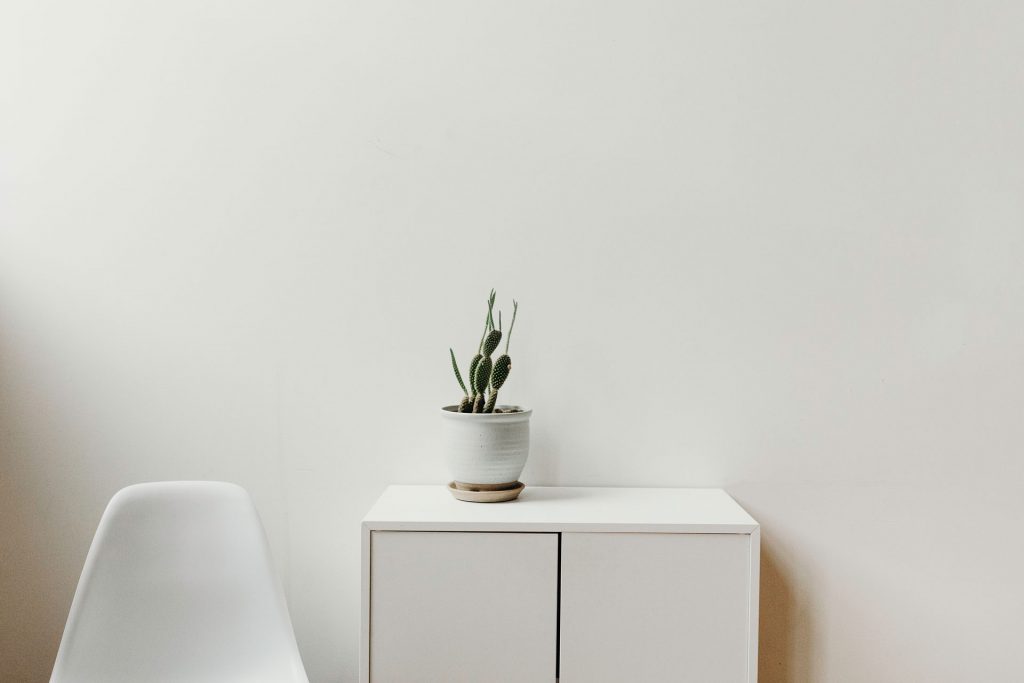 Spruce Up Your Bathroom
No café renovation is complete without a few new touches to the bathroom. While we understand that you might want to spend more effort improving your establishment's main areas, we still feel it's necessary to remind you not to overlook the bathroom.
The bathroom is an important space used by almost every customer that walks through your doors. If it is outdated, out of style, harshly lit, or just plainly run down from overuse, it could put people off coming back to your establishment.
The prices for full bathroom remodels are pretty steep. But you would be surprised just how much you can save if you have the initiative to do some dirty work yourself.
Our simple tip to give your bathroom new life would be to give your bathroom a fresh coat of paint and a new mirror—both these things you can tailor to your budget and quickly do yourself. So you want to have to close down for more than two days or so while the paint dries and the glue sets.
Even changing out some lightbulbs and clean the bathroom until it is spotless can create a more inviting space. Just like that, you've saved a lot of money on installation costs, and you've got yourself a beautiful bathroom.
A fresh coat of paint and a new mirror is a great idea to help inveterate your existing space.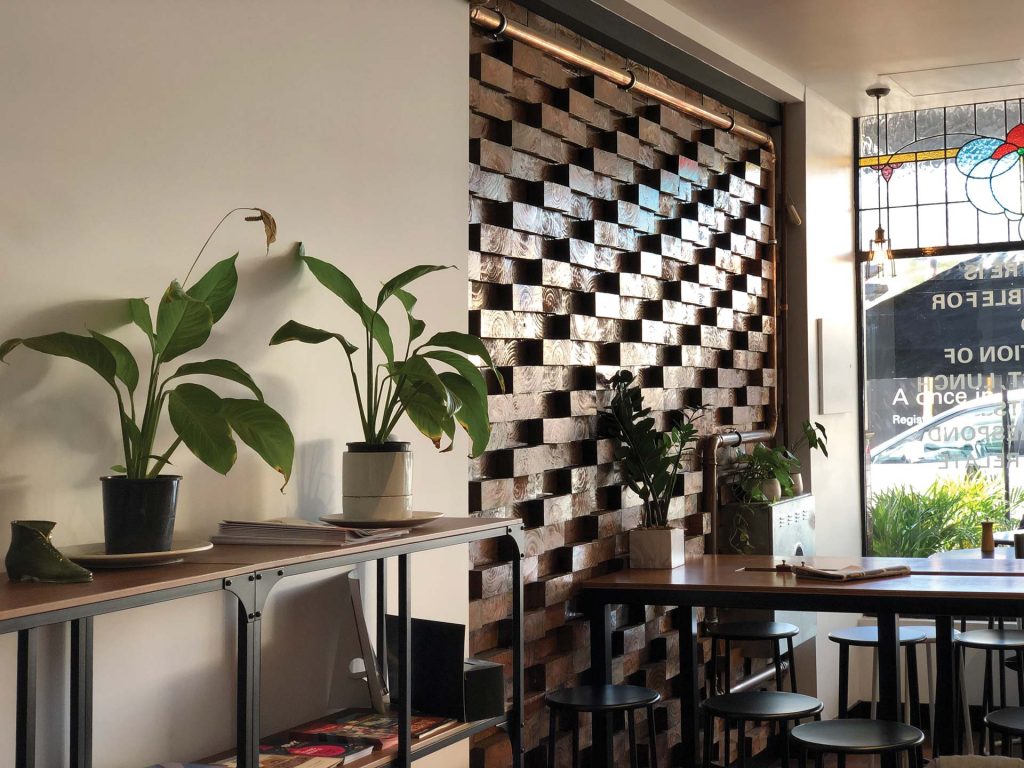 Updating Furniture
Your guests will usually have some time on their hands before their order arrives. Any time they aren't spending on socializing with their friends, eating, or drinking coffee, they spend observing the surroundings.
Furnishing takes the first glances. Suppose your chairs or benches look worn out. In that case, your patrons will immediately presume unsatisfactory service and low-quality meals on your part, ultimately resulting in fewer orders and potential revenue loss.
If this is your situation, then you know it's time to update some of your furniture. If you are renovating on a budget, our tip is to do a little bit consider renewing your furnishing as needed rather than everything at once. Start with the furniture that most visibly needs to be updated and is used often.
One of the most common things that need to be updated is the tables. But if buying new tables is out of your budget, consider if you can sand back your tables and give them a nice coat of varnish.
Repainting your tables to make your café look more colourful is often impactful enough to make people order more and better perceive the meal you're providing them while improving satisfaction and encouraging additional visits.
Updating your tables and seating options as needed will create a more inviting space!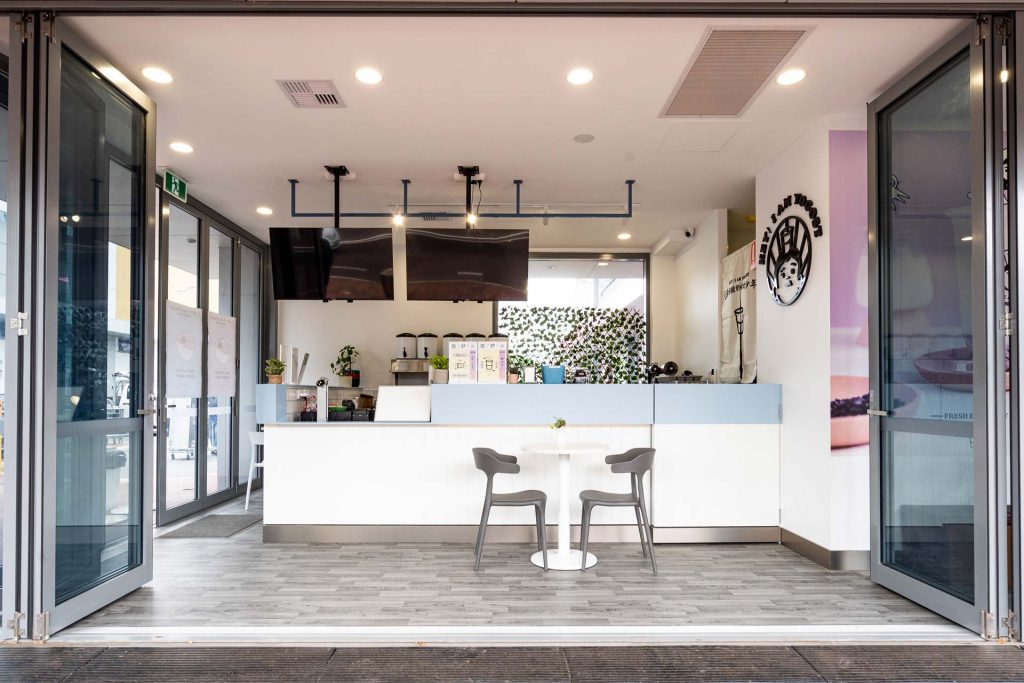 Colourful Facades
Before any new customers decide to visit your café, the first thing they will observe is your restaurant's exterior. It affects how your service, brand, and even your food is perceived. This impression can have a lasting impact and help customers decide to go to your café or your competitor's café down the road. So, the building's exterior should be a key factor in any cafe renovation.
You would be surprised how something as simple as colour can have a tremendous influence on how people see things, and that's why it's crucial to choose the right colour for your exterior. Colour even has the power to make a potential customer decide.
Repainting is relatively cheap, so our money saving tip here is the colouring itself. Your exterior paint should be something that matches your brand, something that can increase positivity, inspire passion, or even provide a sense of peace.
Did you know that the colour red has been associated with an increase in feelings of hunger? Put up a big red door and let your guests know you are ready to give them the most pleasing dining experience of their lives.
Hang a colourful sign out the front of your café to capture the attention of new customers.
There are so many ways you can achieve a successful café renovation on a budget – all you need to do is figure out the best starting point for your cafés renovation and get going!
If you're about to embark on a cafe renovation in Perth, contact the friendly team at LKD Fitouts today to arrange a free consultation. You can also check out our online Gallery to see some of our recent work.