LKD Fitouts specialise in dental surgery fitouts throughout Perth, WA.
At LKD Fitouts, we understand that every client is unique. Each dental fitout project we undertake is tailored to the specific needs of the client. There is no need to compromise.
Our ability to consistently deliver on-time and on-budget, without compromising on quality, has earned us a reputation as one of Perth's most trusted dental clinic fitout companies.
We aim to deliver the perfect solution, which not only looks superb, but is premium quality and boasts optimal functionality.
Our high-quality dental fitout services include:
Our renovation services span large-scale demolition and refurbishment projects, to small-scale cosmetic updates.
From design, through to planning and execution, LKD are here to assist you at every stage.
At LKD Fitouts, our designs are more than just stunning. We aim to to maximise use of space and create a design which will allow for optimal functionality. 
Our design solutions are all custom-tailored to your unique needs.
With clear communication channels, strict quality control processes and the use of high-grade materials, our project delivery never fails to impress.
Keeping abreast of the latest design trends and technologies, we continuously strive to improve. Our innovative approach and creative minds allow us to remain at the forefront of our industry.
LKD Fitouts are design specialists. We will work meticulously to ensure that your visual and branding requirements are met, whilst maintaining a focus on spatial planning.
The end result will be a state-of-the-art design solution which delivers on aesthetics, function and practicality.
If, however, you already have a design for your fitout and do not need to engage our design specialists, that is fine too. We will work with your existing plan.
Our team of dental fitout specialists have years of experience under their belts and can transform any empty shell into beautiful space that is fit for purpose.
We combine traditional manufacturing techniques with the latest technology to produce a solution that cannot fail to please.
We also understand that dental surgeries have particular requirements in terms of functionality, safety and workplace flow – and our designs will reflect this.
Does your dental clinic need a large-scale renovation? Or perhaps you just want a small dental office fitout? Either way, the friendly team at LKD Fitouts are here to help.
We can also provide full demolition and clearance services. No project is too big or too small for our team.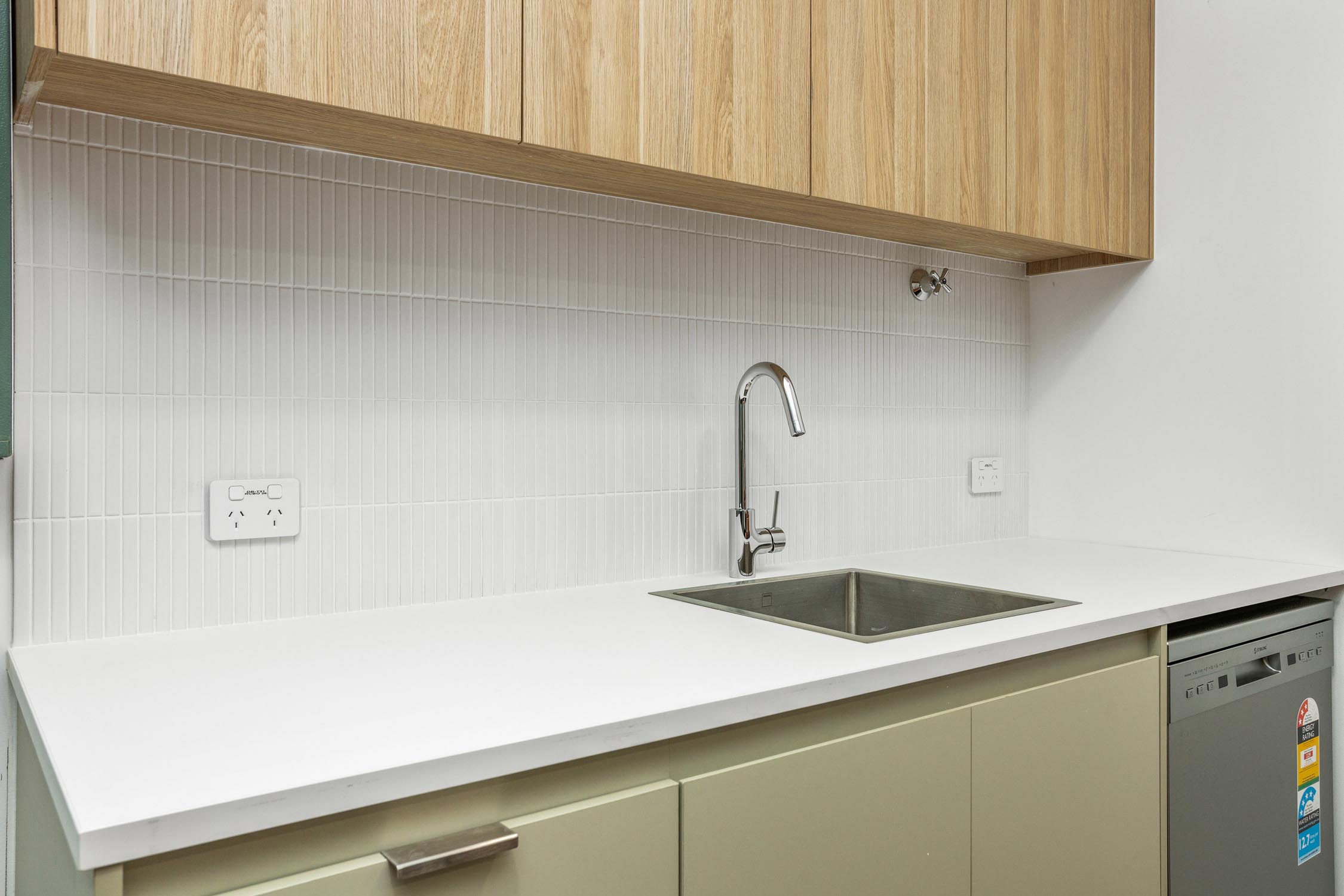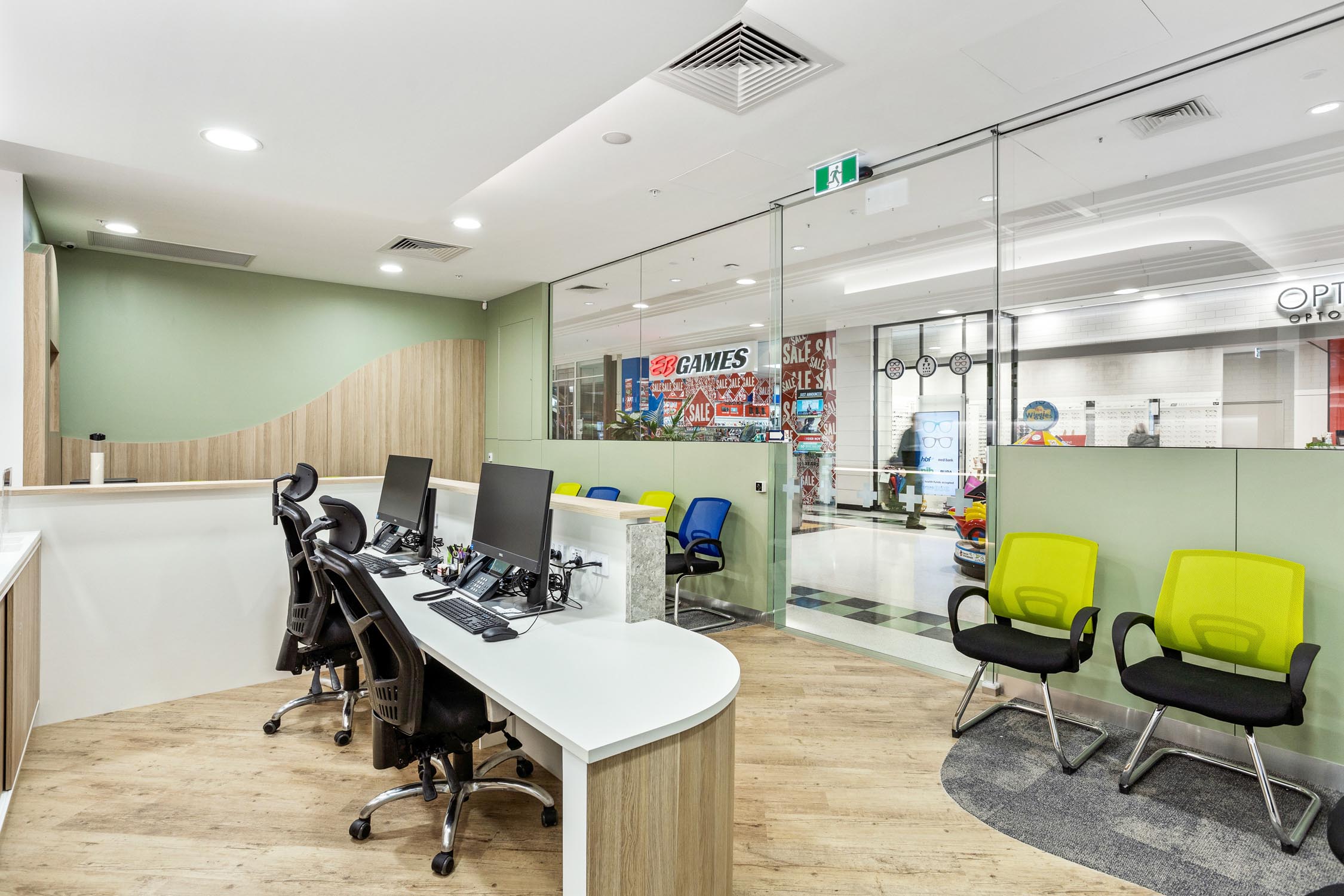 Why is LKD Fitouts the Number 1 Choice for Dental Surgery Fitouts in Perth?
At LKD Fitouts, we pride ourselves on our dedication to customer service. We will go that extra mile to ensure our customers are delivered a solution they love.
We offer complete transparency and will keep you updated throughout the lifespan of your project.
We understand that medical and dental practices have very particular operational requirements and a sensitive design approach is needed.
So, our specialist designers will create a concept that is based the practical requirements of the space, while remaining sympathetic to the client's aesthetic vision.
Adopting the latest trends and using only the highest quality materials and components, our products are built to last. They even come with a 5-year workmanship warranty.
— Value-For-Money
— Personalised Service
— Quality Products
— Fast Turnaround
— Flexible Approach
— Customer Satisfaction
Our impressive workmanship, coupled with our outstanding service delivery have earned us a reputation for excellence.
If you're looking for dental fitout specialists in Perth, look no further! We service from Yanchep and Joondalup in the North, down to Rockingham and Mandurah in the South.
Looking for a Beautiful, Yet Practical Dental Surgery Fitout? 
Contact our friendly team to book a free consultation.