LKD Fitouts are masters in café fitouts.
We offer high-quality café fitouts throughout the greater Perth region.
We offer high-quality café fitouts throughout the greater Perth region.
Our services include:
– Space Planning
– Interior & Exterior Design
– Demolition
– Signage
– Construction
– Renovation & Refurbishment
– Project Management
Café fitouts are costly and first impressions can make or break a business. At LKD Fitouts, we understand the importance of getting it right, from the very beginning.
LKD's design consultants will meet with you on site to get a feel for the space, the lighting and the general location and clientele.  We will take the time to gain a full understanding of your branding, as well as your vision for the new café. From there, we will create a functional café design which is aligned with your branding; will appeal to your target customers; and aims to maximise the productivity of your business.
Spatial planning is key to the success of any floorplan.  Use of space is something we deliberate over very carefully – to ensure optimal efficiency and maximum covers for your business. In addition to the general layout, textures and colour schemes, our designs will include the hydraulic, electrical and engineering plans. At LKD Fitouts, no stone is left unturned – and no vision is out of reach.
Or we can work collaboratively with your designer….
If you have an existing design or a designer you are currently working with, we can bring that design to life. You are not in any way obliged to engage our design services. We have undertaken numerous projects where the design has already been finalised and our services have been required solely for the build phase. We have also worked collaboratively with a number of designers on various projects.
At LKD Fitouts, we are masters at bringing empty shells to life.
While a practical layout is vital for optimal workflow, visual appeal is critical to attracting – and retaining – patrons. LKD deliver on both counts.
We can offer a one-stop-shop for everything, including:
— Interior Design
— Engineering Drawings
— Plumbing, Electrical & Ventilation
— Commercial Kitchens
— Counters, Bars & Fridges
— Seating & Furniture
— Lighting
— Soft Furnishings
We offer an end-to-end service delivery and will project manage the entire design and build, keeping in close contact with you throughout, to ensure you are kept fully up-to-speed.
If your café is tired and in need of a revamp, look no further!
Our bespoke craftsmanship gives you the freedom to step outside of the box.
From custom joinery, to unique stainless-steel fabrication, to advanced lighting solutions, we have the expertise to deliver a solution which is a cut above the rest.
From full-scale demolition and re-builds, to remodeling, to minor upgrades, we can do it all.
No job is too big – or too small.
LKD Fitouts are here to help your business stand out from the competition. Contact our friendly team today for a free consultation.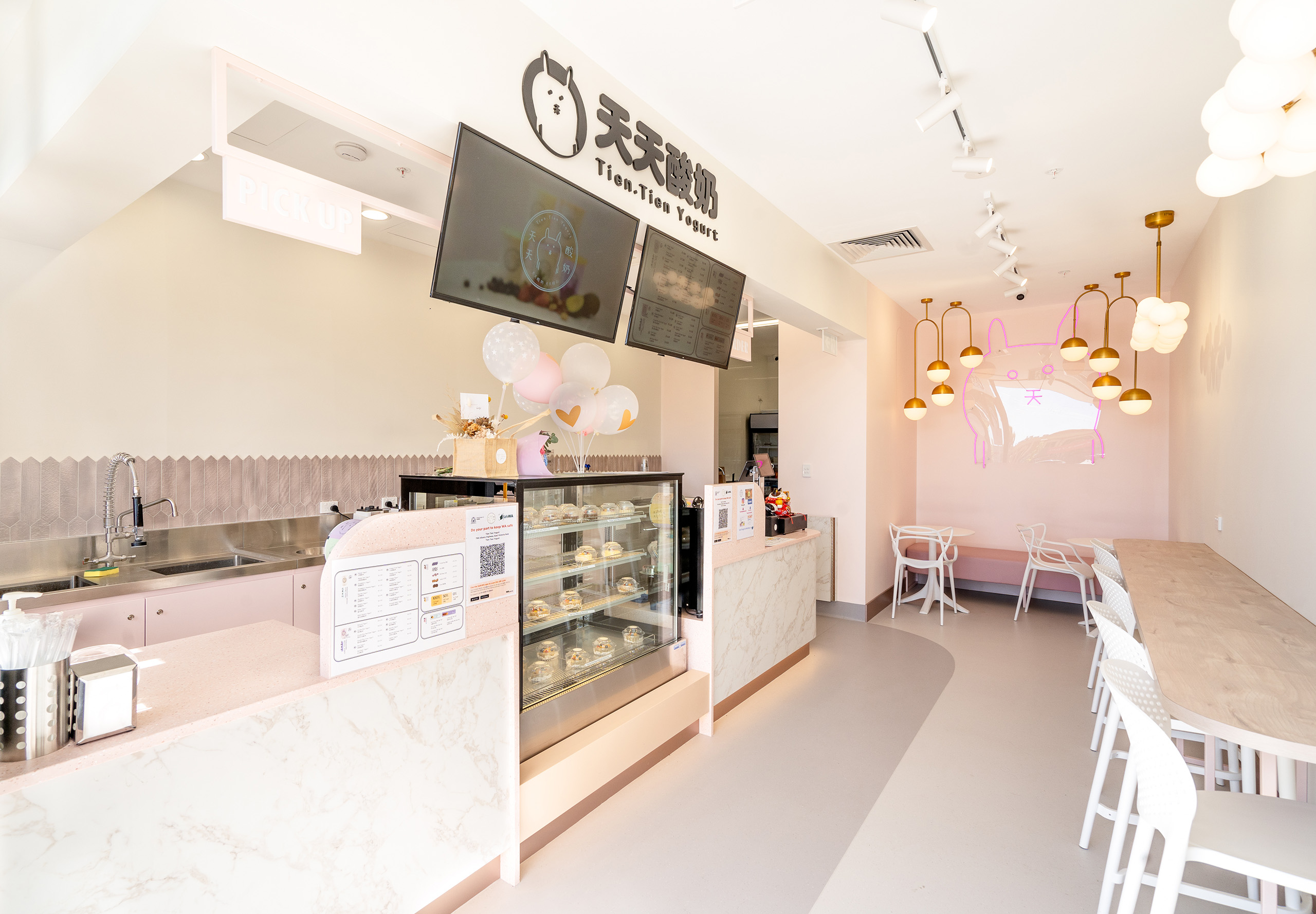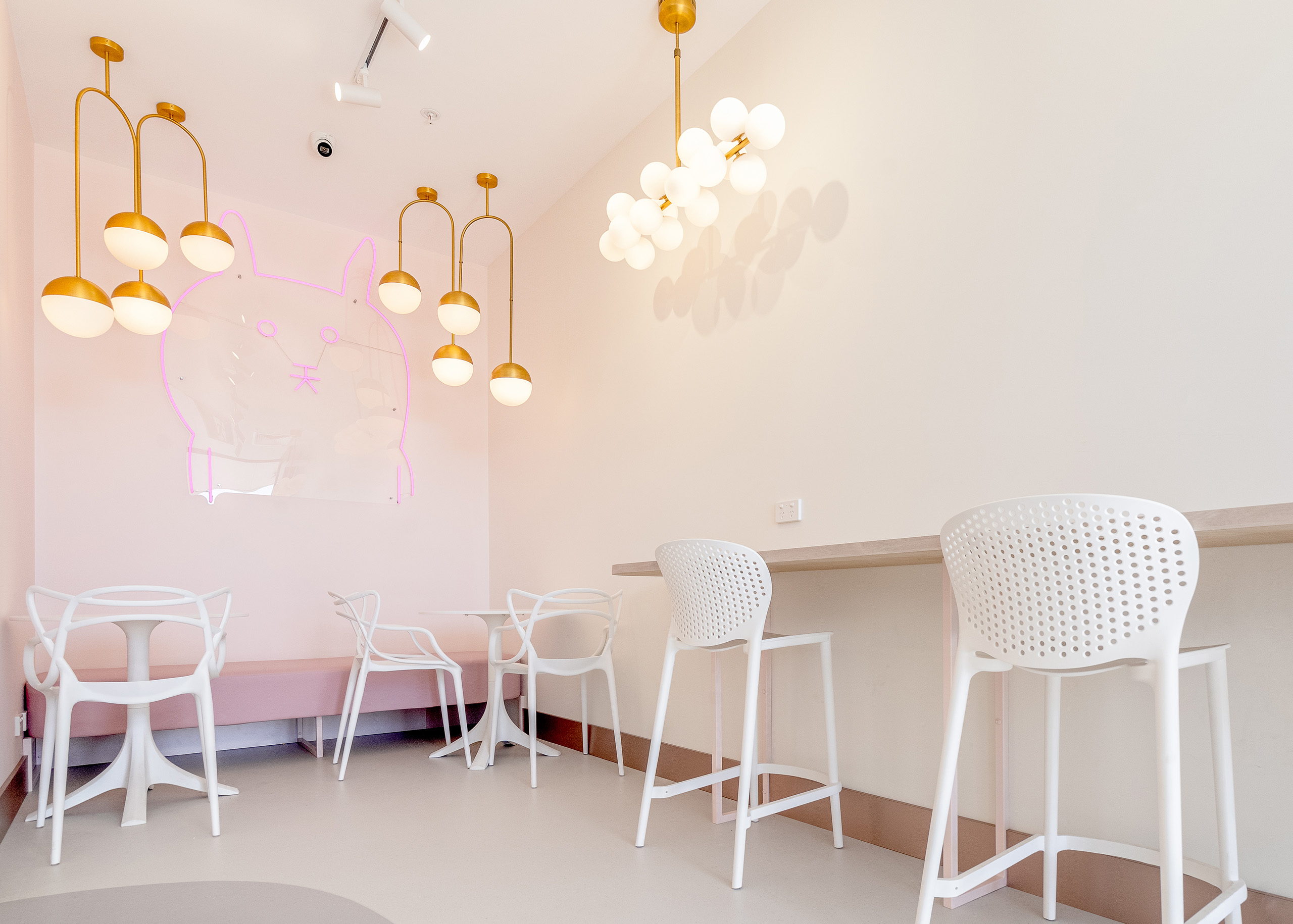 Why Choose LKD Fitouts for your Cafe Fitout?
Our services are based on an understanding of real-world success.
With an underlying focus on functionality, efficiency and accessibility, our aim is to create an inviting dining area and ambience which will encourage patrons to keep coming back.
We employ master craftsmen and work with industry-leading manufacturers to ensure quality at every level. Renowned for our service delivery – on-time and on-budget – we are widely considered one of Perth's best value café and restaurant fitout specialists.
— 5-Year Workmanship Warranty
— Flexible Approach
— Value-For-Money
— Fast Turnaround
— One-Stop-Shop
— Meets Australian Building Standards & Local Council Regulations
Operating for over 6 years, we have designed and executed a wide variety of café fitouts, ranging from vintage cafes, to modern sushi-train and fast-food restaurants.