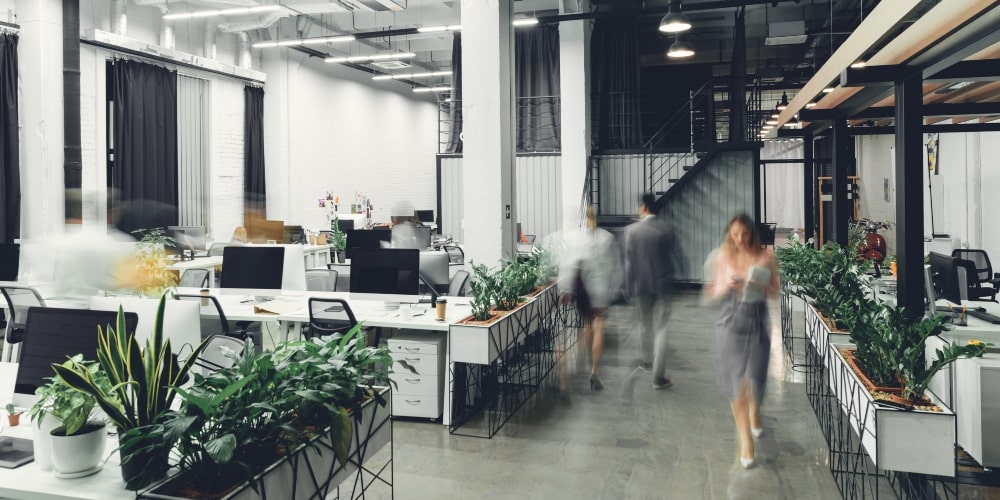 Today's world is rapidly evolving, and it's becoming more and more complex as workplaces move towards being entirely digitally connected. Companies need to rely on critical components such as flexibility and agility to increase growth and stay on top of their game.
The most prominent players in the corporate world already know this, and they've achieved it by revolutionizing the way we think a typical office should look.
By combining technology and creativity, these companies have transformed their offices into smart spaces that do a fine job of optimizing their existing features with amazing aesthetics, to cultivate a highly functional and inspiring work environment.
Employees are less likely to feel motivated if they work in a run-down, uninspiring workplace with grey walls and isolated cubicles. However, working in a functional and aesthetically pleasing workplace can help boost productivity and improve staff morale.
Whether you're looking to fit out a brand new office, or you want to renovate your existing office, you may be in search of a little inspiration. We've put together a list of the top 10 best office fitouts from around the world. These feature some of the latest trends and will provide all the inspiration you need to start brainstorming your business's new office design.
Check out our top picks of the world's best office fitouts:
Yandex (St. Petersburg, Russia)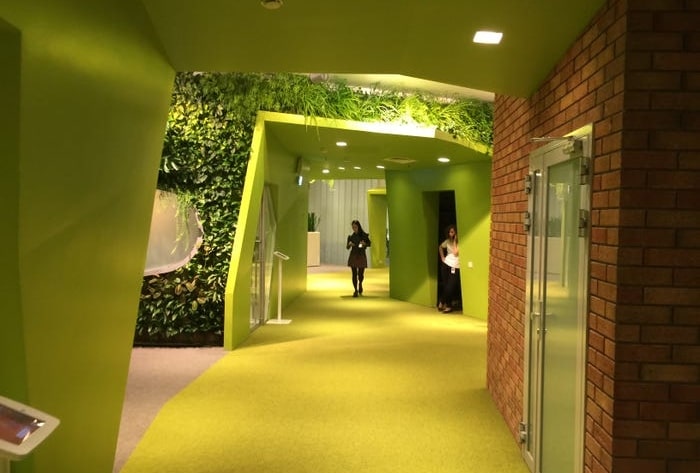 First on our list for the best office fitouts is Yandex's office in St. Petersburg.
You might know Yandex as Russia's biggest IT company, and the workspace design they chose for this city is very impressionable. The office floor space covers over 30,000 square feet and features unusual objects all across the long straight corridors.
If you decide to visit, you will find yourself in a fantastic 3D spectacle, with pixel objects growing to proportions you wouldn't think imaginable.
Google (Dublin, Ireland)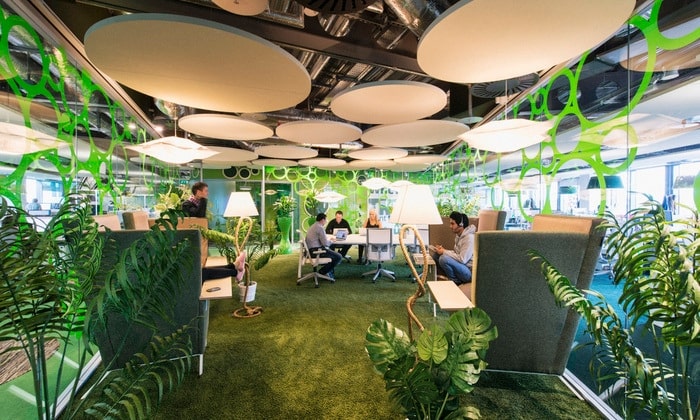 No 'best office fitouts' list would be complete without mentioning at least one Google office.
This IT Giant boasts many jaw-dropping offices worldwide, however, we believe the Ireland office space is their most impressive. The workplace is essentially designed to incorporate natural landscapes, such as rural farms, mountain peaks, and forests.
One of the floors of this office is jokingly referred to by employees as a 'nerd playground.' It is wholly carpeted with layers of grass and features luscious plants to enrich it further.
Red Bull (Amsterdam, Netherlands)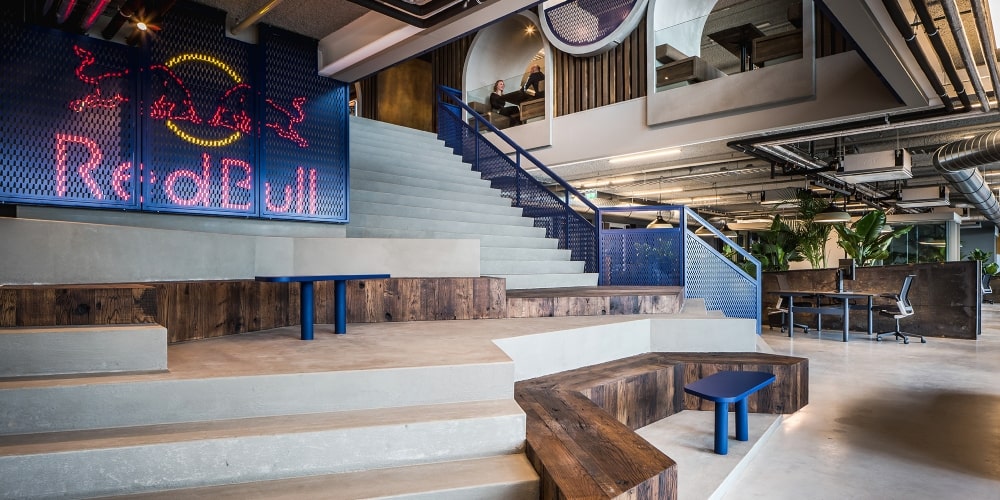 Red Bull does it again, with another crazy office design, that perfectly suits their brand. This office is their business headquarters in Amsterdam.
The whole office is built on an old dockyard and has slowly been decorated with street artists' work, as it has graciously aged. It is now one of the world's biggest hubs of creative activity.
The workplace layout looks like a network of curious angles that constantly challenge both your eyes and your mind. The office's theme features contrasting elements of life or duality. For example work and play, light and dark, private and public.
Etsy (Brooklyn, New York)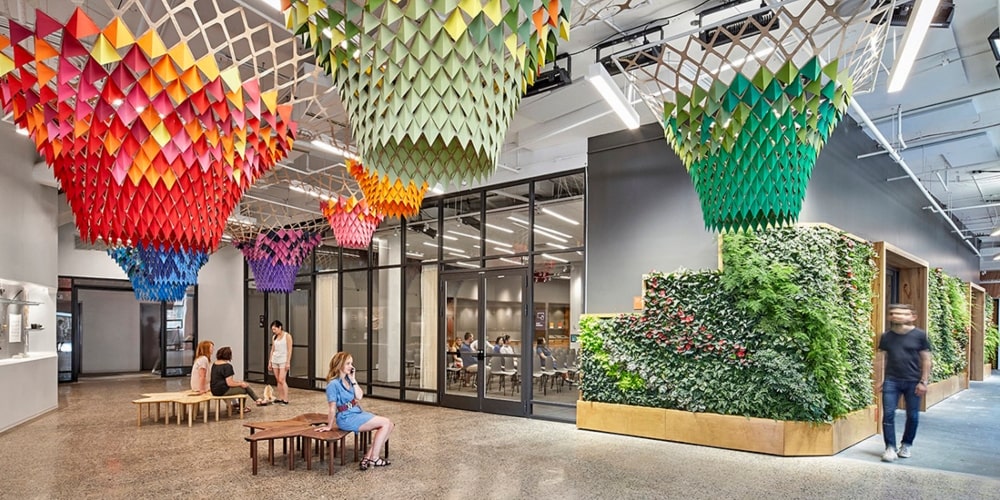 Etsy is one of the most popular e-commerce websites out there, with one of the best office fitouts we've seen so far.
The headquarters office in Brooklyn is adorned from head to toe with art curated from numerous sellers on Etsy. The total number of art installations is in the hundreds, and the elements range from creative murals to wall coverings created out of salvaged wood.
Apart from being aesthetically pleasing, the office is essentially a creativity mine for its employees to work from, while being inspired by the art produced by their clients.
Vodafone (Porto, Portugal)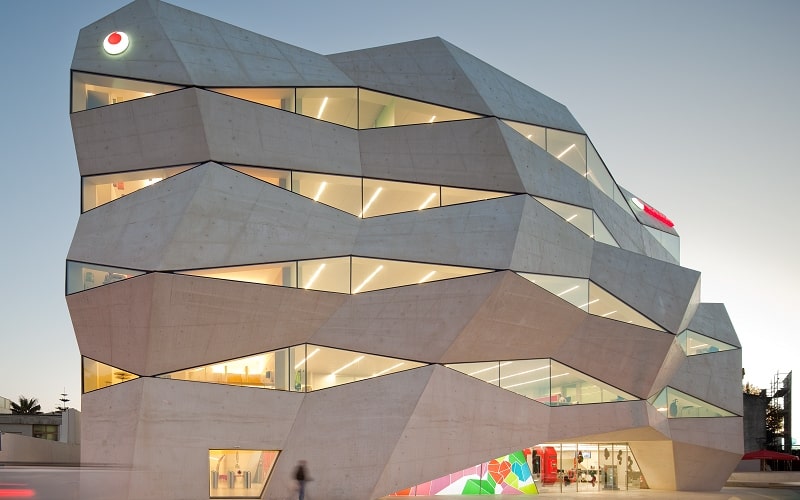 There's more to Porto than just a favourite football team and port wine. It's also the home to one of the best office fitout designs out there.
There's something both crazy and utterly compelling about this office.
Three of the floors are located underground and the inspiration behind it is that a standard structure somehow fell from the sky and landed on the earth, cluttered and uneven. It's as if seeing a squashed origami, both challenging and pleasing to the eyes.
This business does an excellent job of creating an inspiring, memorable space for employees and visitors alike.
Leo Burnett (Moscow, Russia)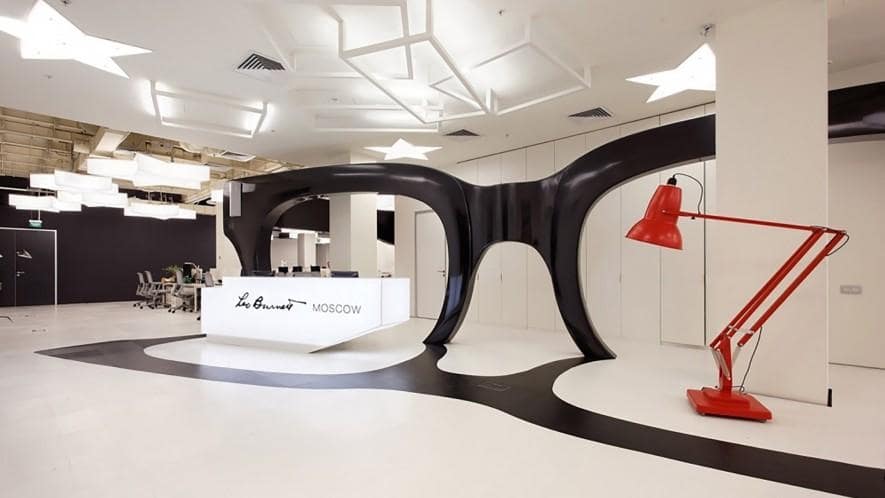 Global advertising agency Leo Burnett's Moscow headquarters is an impressive building. It's often described as the best office space in Russia, but we think it's perhaps one of the best the world has to show.
The office is a former Bolshevik factory, which opened sometime in the late 19th century. Today it resembles a contemporary art gallery.
An iconic feature of this office is the gigantic sculpture of glasses at the front desk. These glasses are said to be a representation of the glasses worn by the company's founder, Leo Burnett, himself.
Skype (Stockholm, Sweden)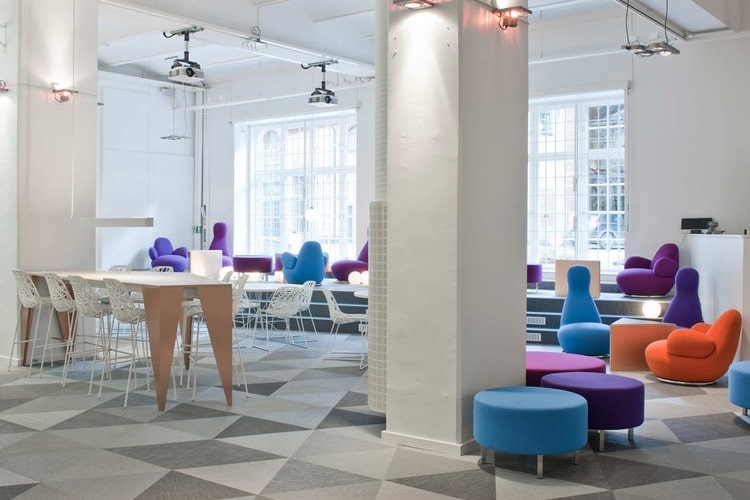 Now, this is an office workspace design worth admiring.
The office is very airy and bright and has been described as 'genuinely Scandinavian,' with the minimalistic, 'less is more' concept realized throughout the interior.
There is random lightning simply hanging on a cloud, a witty remark to Skype's logo with a lot of the furniture being chosen for its "cloud-like" quality as well.
Who wouldn't want to work in an office like this one?
SelgasCano Architecture, (Madrid, Spain)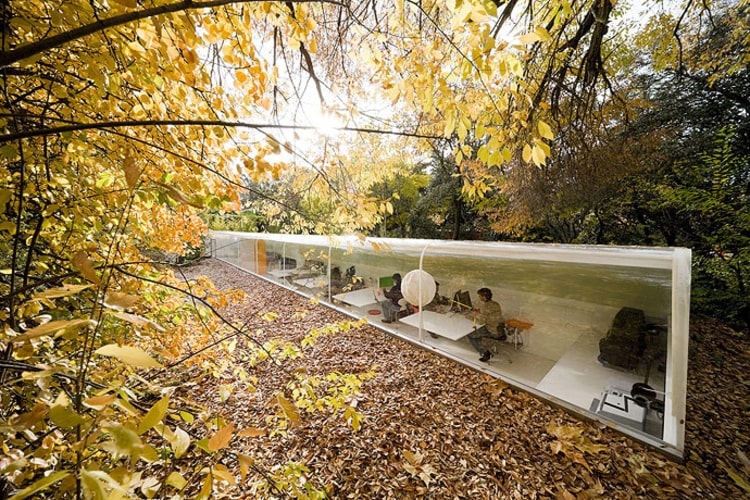 While this company's name isn't as well-known as the other ones on our list, it couldn't be more deserving of a spot.
Commonly known as the 'woods' office,' the building is a tube sunk halfway into the ground with one side made of curved glass. This design creates a feeling of being in the middle of a rich and dense forest.
It's such a fantastic design, coming from a relatively less-known firm, which goes a long way in showing that you don't have to be an industry giant to be inspiring.
Ogilvy & Mather (Guangzhou, China)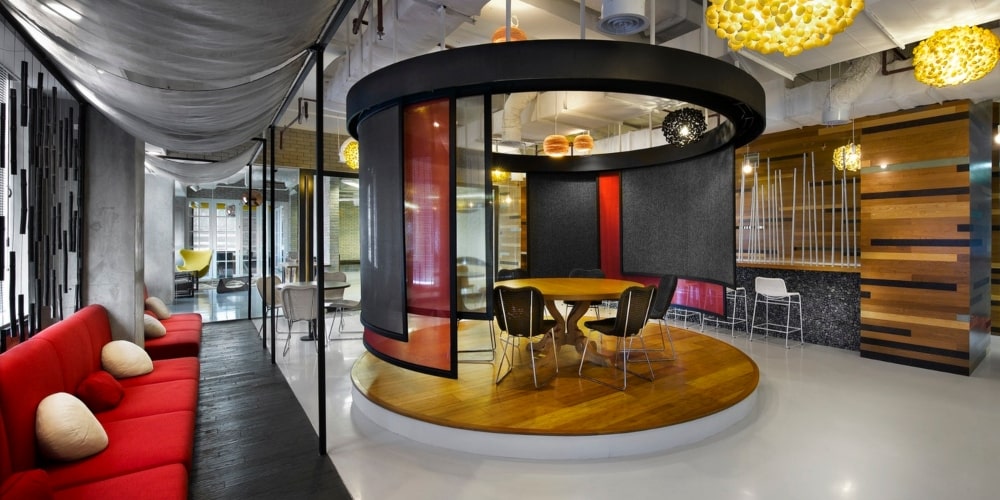 Next, we have Ogilvy & Mather's workplace in Guangzhou for a very deserving entry in our list of the best office fitouts.
Who better than an advertising company to demonstrate how an awe-inspiring office design can help to capture the best clients and customers.
Its fun, unusual, and inspiring design almost resembles a carnival fair, but it somehow all fits together to create something beautiful.
ANZ (Melbourne, Australia)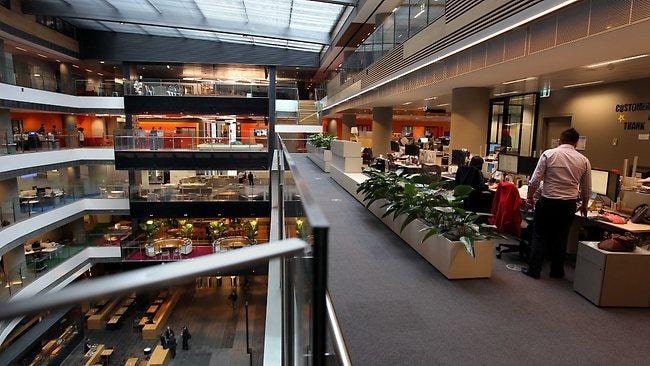 ANZ's office fitout is fantastic in various ways. First off, it's impressive that a colossal bank has an office which is so 'right.'
Usually, you would expect such an office fit-out from one of the more creative industries, but this is a pleasant surprise for sure.
This workplace embraces innovative thinking and has positively transformed the working lives of over 6000 employees.
So, there you have our list of the world's best office fitouts.
At LKD Fitouts, we are specialists in workplace design and office renovations – both large and small. We can not only deliver the 'wow factor,' but we can also help bring your brand into the office – creating a design that aligns perfectly with your branding.
Our expert team can create a professional and inspiring space for your employees, which not only looks great, but can also help to increase efficiency and success.
Are you looking for an office fit-out company? Let us help you; contact us now on 0481 257 457 or through email at [email protected].