A good workplace morale is something every business strives for. Regardless of your industry, or target market, the principle is the same: boosting workplace morale leads to improved efficiencies and a lower staff turnover.
It is widely acknowledged that valuing your staff, upgrading your equipment and introducing more effective processes can help to create a more positive working environment. However, what is often overlooked is the role your office space itself has in improving that working environment – and, in turn, increasing workplace morale.
There are numerous ways to improve staff satisfaction and productivity and a multi-dimensional approach is usually required. Here we explore some key methods you can adopt to help boost staff morale in your workplace.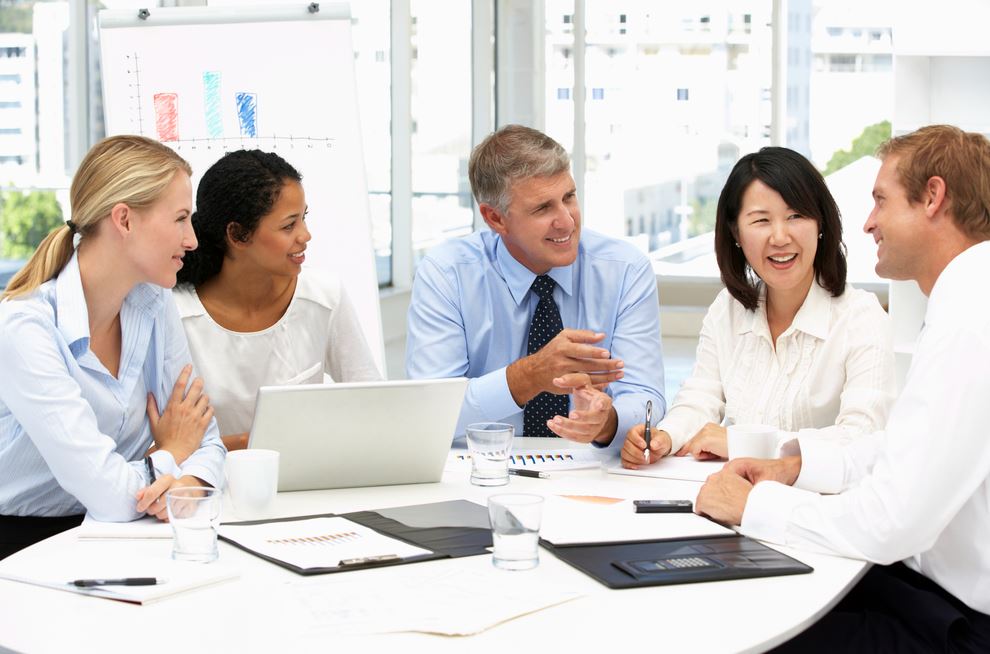 Use Your Office Space to Create an Inspiring Work Environment
We spend almost a third of our lives at work, so it's important that our work environment be a pleasant one. Employees' overall feelings about their jobs have a significant impact on productivity and workplace morale.
Creating an inviting space where staff can work and collaborate with ease has been shown to help improve job satisfaction.
Here are a few tips to creating a space that people will enjoy working in:
Space planning:
Space planning is the first and most crucial part of the commercial interior design process. It involves a detailed analysis of the physical space and its various uses, taking into account structures, doorways and natural light.
Space planning is a key component to creating an easy-to-navigate, functional space.
Create a new office fit-out:
A new office fit-out can do wonders for improving workplace morale. Who wouldn't want to work in an attractive, stylish space that is functional and makes your work just that little bit easier?
Have a clear-out:
Numerous studies indicate that decluttering can reduce stress and lead to improved concentration, motivation and energy. Have a good clear-out – donate or throw away old, unused items and store away items you want to keep. If you don't have sufficient storage space, consider hiring a self-storage unit or shipping container. Also, encourage your staff to maintain tidy workstations.
Improve the lighting:
Lighting – both natural and artificial – can play a key role in keeping staff happy, healthy and productive.
Natural sunlight can not only improve morale, but it can also positively impact staff's physical and mental health, through the absorption of vitamin D which boosts serotonin levels. It can also reduce eyestrain and headaches.
Scientific studies have revealed that workers who are exposed to natural light enjoy better sleep each night. And we all know a good night's sleep can improve cognitive function the next day.
So, consider the amount of natural light available in your space – and how you can maximise it. Draw back curtains and blinds and move bulky items that block out the sunlight. And where possible, install employee workstations close to the windows, or in an area bathed in natural sunlight.
When it comes to artificial lighting, it's important to consider the functionality and atmosphere you want to achieve in that particular space, before selecting your lighting options.
For example, in work areas you'll want to make your employees feel alert, so opt for bright, white lights.
However, for break-out areas you may want to create a more relaxed vibe, so soft lighting to create a feeling of intimacy and comfort would be a good option here.
Introduce ergonomic workstations:
Provide your staff with ergonomic chairs or adjustable desks for optimum comfort.
Enhance the space:
 – If you don't have the need or the budget for a new fit-out, consider a more simple office renovation. Give the space a lick of paint, hang some attractive artwork and add some potted plants.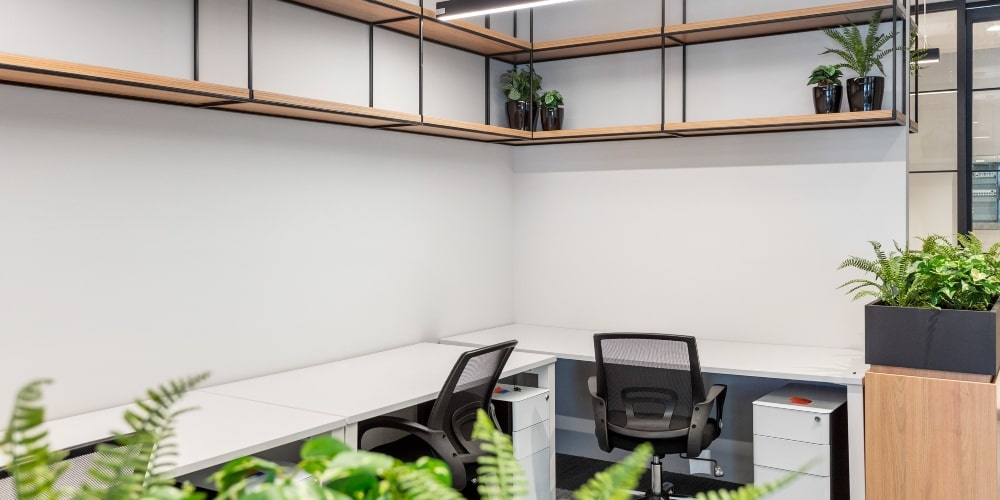 Make Your Staff Feel Valued & Consider Their Needs
Your staff is one of your most important assets; they keep your business operational.
It's important to acknowledge their importance and make them feel valued and respected. Feeling valued makes up a huge component of employee wellbeing and numerous studies show that positive work cultures breed productivity and loyalty – and can lead to a decline in staff turnover.
Acknowledge the role each staff member plays in keeping the cogs of your business turning – and make them feel an integral part of the team.
Give recognition for good work, forward-thinking and new ideas, and keep communication channels open in all directions.
And consider the needs of your employees – in addition to a fair salary, bonuses and feeling appreciated.
As an employer, it's in your best interest to invest in your staff. Happy staff are likely to be more productive and more loyal to your business – it's a win-win situation.
Consider their training and development needs – what upskilling opportunities can you provide? Do you need to implement better processes and procedures within the workplace? Would your staff benefit from more flexible working hours or the option to salary package? Could you provide better support to a staff member living with a disability?
Making small changes and investing in your staff will go a long way to improving their level of happiness at work.
Invest in Your Equipment
Investing in quality equipment and a strict maintenance schedule is key to sustaining optimum levels of productivity.
And your staff will thank you for it. Slow equipment and breakdowns are frustrating – and no-one wants to deal with that.
Whether it's IT equipment and printers, large industrial machinery, or high-tech equipment for a clinic, invest in good-quality, reliable products. And if they cost a little more up-front, remember that that cost can often be offset against what you'll save in ongoing maintenance and repairs.
But no matter how high-quality the equipment, everything requires some level of maintenance – so avoid slacking here. Regular servicing will not only keep your equipment performing at a high level, but it will also help to increase its' lifespan.
So, there you have our top takes on using your office space to boost workplace morale. Whether you run an industrial factory or a professional services company, introducing just a few of these ideas into your workplace can help to build a happier, more productive workforce.
If you're interested in a commercial fit-out, please contact the friendly team at LKD today, to find out how we can help you.