The food, service and ambiance of a restaurant are inevitably the greatest contributing factors to customer experience. However, it's important to note that all 3 factors are underpinned by the efficacy of the various workspaces and the flow between them.
A functional layout is key to the success of any restaurant. To ensure the best workflow, maximum covers and happy customers, the space needs to be meticulously planned. Here we explore how to create a good restaurant floor plan.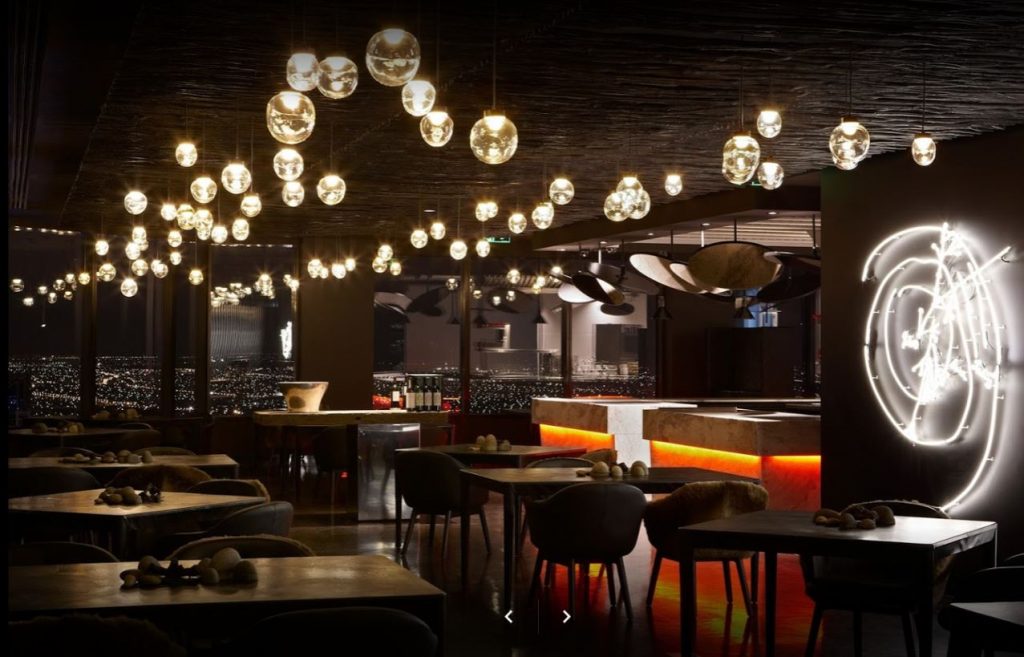 What is a Restaurant Floor Plan?
A restaurant floor plan is essentially a blueprint that maps out the layout of your restaurant. It shows the various 'zones' (such as dining areas, waiting areas, payment zones, kitchens, bathrooms, staff breakout areas and storage spaces), as well as windows, doors, emergency exits, plumbing hardware and electrical outlets – and details the distance and relationship between them.
The floor plan should be completed in the first phase of any restaurant fit-out project and should include/consider:
Zones – dining areas, bars, waiting areas, payment zones, cloakrooms
Kitchens
Bathrooms
Staff breakout areas
Storage spaces
Walls and hallways
Doors and windows
Fixtures and appliances – ovens, refrigerators, water heaters etc.
Accessibility
Budget
Efficiency
Why is a Restaurant Floor Plan Important?
A dysfunctional layout can cause disarray and delays in the kitchen and confusion and disorder in the dining area. And this, in turn, can lead to disgruntled patrons.
A well-thought-out restaurant floor plan considers the best use of space and illustrates how foot-flow will work to prevent bottlenecks and create ease of movement for both patrons and staff.
A well-designed floor plan can boost staff efficiency, improve customer experience and, ultimately, increase your bottom line.
Improve workflow
Boost efficiency
Enhance customer experience
Improve employee job satisfaction
Increase staff retention
Increase your bottom line
Start with Space Planning
Long before the fit-out even starts, careful planning is essential – and this begins with space planning.
Space planning is the first and most critical part of any restaurant fit-out. It is a detailed analysis of physical space and its various uses, as well as its' correlation to structures, essential furniture and natural light.
Thorough space planning is crucial to the creation of a function, easy-to-navigate and well-balanced restaurant floor plan. Its' importance is not to be underestimated; if you get it wrong, operational efficiency could be significantly impacted – potentially costing you valuable customers in the process.
Customer Experience is Key
Customer experience (also known as 'CX') is a customer's holistic perception of their experience with your business, playing a crucial role in building your brand identity and reputation.
Customer experience is the result of every interaction a customer has with your business, at all stages of the customer journey. A customer's experience of your product or service is the most ctritical component of their interaction with your business, however, the marketing materials, the website, the sales process and the post-dining experience must also be considered.
Everything you do will impact a customer's perception of your business – and determine whether or not they choose to come back.
Improve the Dining Experience
When it comes to restaurants, your experience of an establishment will usually be underpinned by 3 fundamental pillars: the quality of the food; the standard of the service; and the ambiance.
However, one factor which is often overlooked is that all 3 components are heavily influenced by the floor plan for your restaurant or cafe fit-out.
The floor plan determines workflow within the venue – and this influences the level of service provided. Consider the journey a customer will take when they visit your establishment, as well as the foot-flow of staff.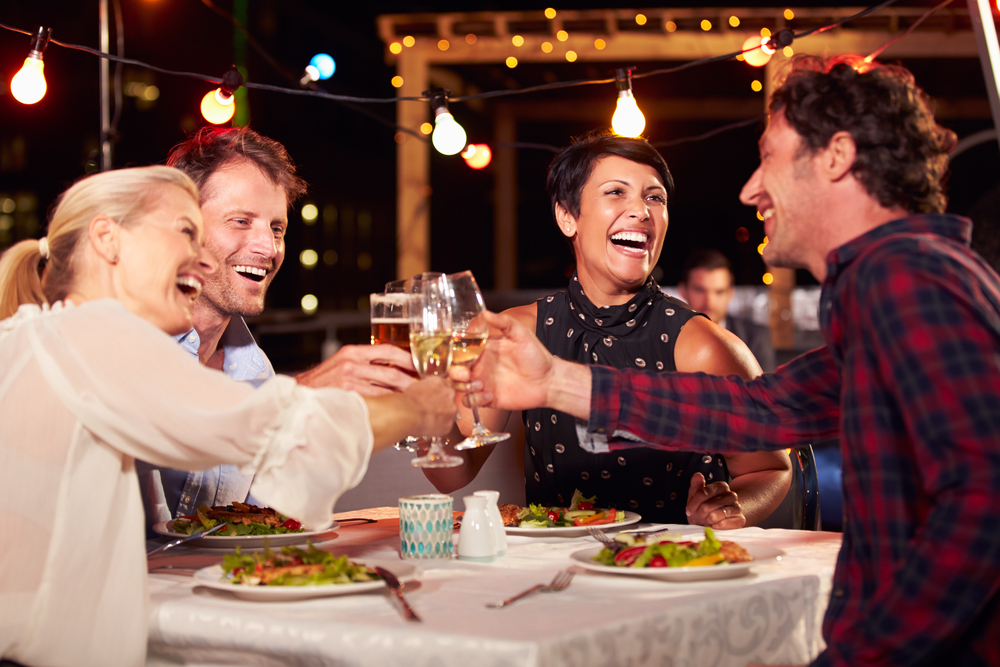 Create a 'Meet & Greet' Zone
A dedicated 'meet and greet' zone by your front door is ideal, as it creates a comfortable waiting area for patrons.
This saves customers the discomfort of standing amid seated patrons who are dining. It also prevents disruption to staff foot-flow as they go about their business serving patrons.
Create a Dedicated Payment Station
Introducing a dedicated payment station away from the kitchen doors and main dining area helps to prevent disturbance to both staff and diners and can also improve comfort levels for your patrons.
If you don't have the floorspace for a separate payment station, the 'meet and greet' zone can double up as a payment zone.
Consider the Spacing Between Tables & Chairs
While as a business owner you naturally want to create as many covers as possible, it's important to acknowledge the comfort of your customers. No-one wants to feel crammed in.
Consider the spacing both between chairs around the same table and between tables and test it yourself. Be sure to allow enough room per patron, without being too generous with the space so as to miss out on additional covers.
Consider the Needs of Your Staff
Restaurants are busy spaces, especially with waitstaff rushing around taking orders and serving diners and the chefs busy at work in the kitchen.
Think about the needs of your staff and what you can do to improve their working environment. From chefs, to kitchenhands, to waitstaff to the Maitre D, different roles will require different workspaces. To make the best use of your restaurant space, you need to identify the needs of each employee.
A well-designed restaurant floor plan will improve foot-flow, enabling staff to move between the front and back of house more easily, serve customers more efficiently and turn tables faster.
Importantly, an improvement to the working environment can also improve staff morale.
Improve Job Satisfaction & Boost Staff Retention
Employee satisfaction is an integral part of every successful business. And scientific research has illustrated a direct correlation between workplace design and employee wellbeing.
A well-designed workplace encourages a collaborative, happy workforce. In turn, this leads to an increase in productivity and a decline in staff turnover.
Multiple studies have directly linked the office environment to employee wellbeing, which, in turn, leads to a more productive workforce.
Whether it's a renovation project or a brand new venue, an efficient restaurant floor plan should be the starting point for any restaurant or café fit-out project. Get it right and not only will the interior design of your restaurant look amazing, but you'll be rewarded with improved efficiency, a boost in staff morale and happier customers.
For more information on restaurant floor plans or commercial fit-out projects, please contact our friendly team today.