Renovating your old dental office can help create a positive patient experience and improve functionality for staff.
Major renovations to your dental office can help achieve a unique, impressive design, while even simple DIY changes can have a big impact. 
Preparing for the Dental Practice Renovation
Before beginning your dental office renovation, it is important to decide how much you are willing to spend and where the budget is best allocated. This will help you avoid getting halfway through the renovations before discovering you have run out of money!
Once you have decided on the budget and what is most important to renovate, it is time to get started on your design research. Start this by finding images of interiors you like (they don't have to be dental offices!). You can even base your waiting area off of a lounge room or take inspiration from spa retreats.
If you are working with a fitout company, communicate exactly what you want and even share the images from which you have drawn inspiration. However, if you are stuck for inspiration, your fitout company can create some design concepts.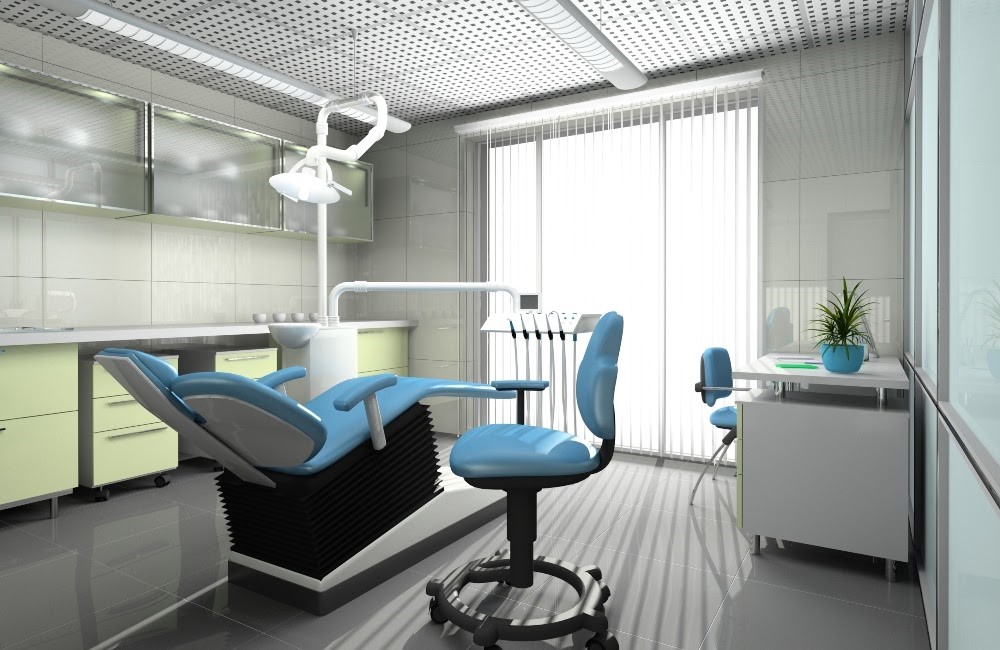 5 Dental Office Renovation Ideas
There are many aspects to consider when coming up with dental office renovation ideas, and it can be easy to become overwhelmed.
Here are some dental office design ideas to get you started:
1. Plan the Layout for Ergonomics and Patient Comfort
Planning the dental office layout is the first and most important part of the office renovation process. The right layout can improve patient comfort and improve office ergonomics.
When space planning, consider placing the reception area at the front of the entryway to avoid patient confusion. Then, reflect on how big your waiting room should be. Make it large enough so if the dentists are behind schedule, there is enough room for everyone.
Then when designing the treatment rooms, ensure the dentists have adequate space to treat patients, with their tools and equipment not too far out of reach.
2. Create a Clean and Open Space
When renovating medical spaces of any kind, it is important to maintain a clean and straightforward design. Keeping the dental office interior design open and clean will help soothe anxious patients and visually demonstrate the professionalism of the dental office.
Creating an open space can be achieved through a few architectural techniques, including high ceilings, large windows, glass doors, or an open plan reception and waiting area.
However, if your dental office isn't going through major renovations, some furnishing additions can help open the space. This includes large mirrors to make the rooms look larger, new lighting fixtures to avoid a gloomy-looking office and cabinetry for the reception desk to help keep the area tidy.
3. Add a Homey Touch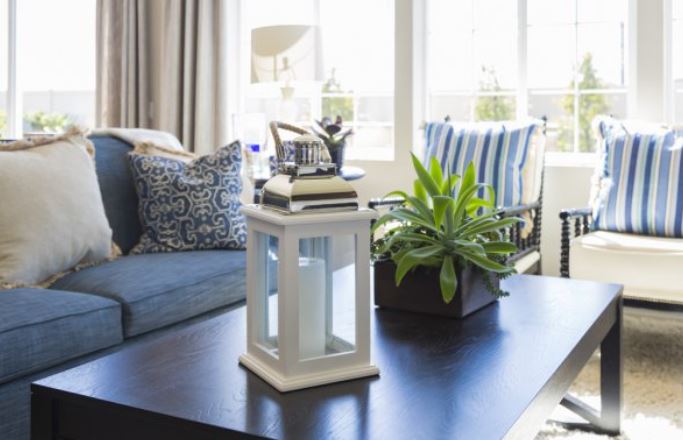 If your dental office is undergoing a non-invasive renovation, don't fear! Fresh paint, furniture and decor can achieve impressive results.
It is true dental patients want to walk into a professional-looking dental practice. However, when renovating, avoid making it look too clinical as this is less appealing visually. It may also make nervous patients feel even more on edge while waiting for their checkup or procedure.
Try and make the space feel more welcoming with an attractive colour pallet. Branching out of the typical whites and beiges will help add style and make your practice look less clinical. Adding some cushions or a throw can also help increase style, and comfort whilst patients are waiting. Furthermore, hanging paintings from local artists around the practice can help add visual pleasure for patients whilst supporting the community.
Occasionally, dentists can be running behind, so it can be beneficial to incorporate some form of entertainment to help reduce patient irritation and boredom. Rather than year-old magazines, maybe invest in a waiting room TV or play some music over speakers. Some dentist offices have even invested in board games and arcade games to keep their patients happy.
Another good idea is incorporating a tea and coffee station for staff and patients to help themselves to.
4. Create a Kid-Friendly Environment
Kids are patients at every dental practice, and it is in everyone's best interest to keep the nervous little patients calm before their appointment. Entertainment to help make visiting the dentist an exciting experience can include toys, colouring-in and game sheets for different age groups. You can also incorporate dentist related worksheets to help create a positive view of visiting the dentist.
Other options include building blocks and puzzles for young children or board games and movies for older children.
Adding wall stickers, brighter paint or kid-friendly decor items to the 'kid zone' can also make the area more inviting to young children.
5. Invest in High-Quality Furnishings
Investing in high-quality furniture will help save money in the long run, whilst keeping your waiting patients comfortable and happy before they go in to see the dentist.
Comfortable lounges and coffee tables can help make the space more welcoming as opposed to typical waiting room chairs.
And don't forget about your staff. Ergonimic chairs, up-to-date computers and ample storage can help staff do their job productively – which will reflect in their customer service.
Dental Office Renovations with LKD Fitouts
At LKD Fitouts, we understand that every dental surgery is unique. Each dental fitout project we undertake is designed to the specific needs of the client.
If you are in Perth or the greater surroundings and wish to undergo a dental fitout, contact our friendly team on 1300 553 777 to book a free consultation.