It's around that time of the year again. People are starting prepare for the year ahead. And for those in the design and building industry, attention has shifted to the latest and upcoming office fit-out design trends for 2022.
While some of you still might be working remotely and are not ready to go back to your physical office yet, it is likely that you will be going back to your workspace in the near future.
COVID-19 has changed many things in this world – and office designs are another thing you can add to the list. So, going into 2022 and beyond, you can expect offices to look a little different from what you've come to expect.
Face masks, social distancing and strict hygiene practices have now become the norm. So, good luck to you if you try to cram more than 20 people into the same conference room.
The real question is, can your office fit-out design look contemporary and stylish while still adhering to these new norms? We don't see why not, and that's why we have carefully sourced the best trends for office fit-outs in 2022.
The Open Space Concept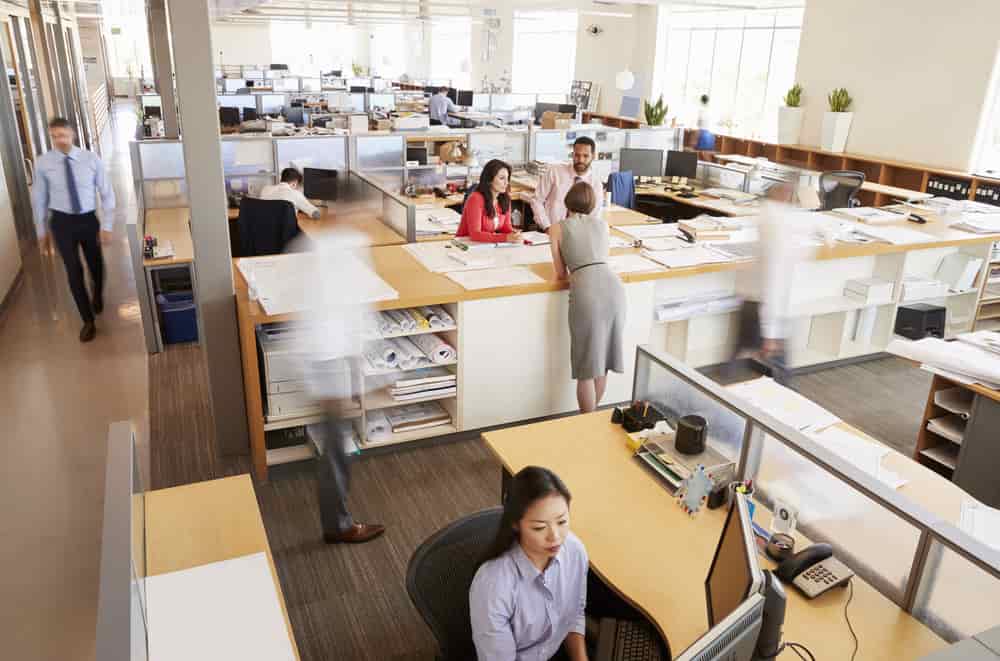 It should come as no surprise that this office fit-out design trend is our number one pick. Long before anyone had even heard of COVID, open space offices were an upward trend – and we don't them going down anytime soon. Many of the best office fit-outs in the world feature an open plan design.
Aside from an open office concept allowing for improved social distancing, there's just something about this design that creates an overall feel-good and welcoming vibe. It also encourages social interaction and offers improved communication across all the departments – both horizontally and vertically.
It's a trend that emphasizes teamwork, breaks down silos and helps to make everyone feel like equals working together towards a common goal. This layout creates a pleasant woking environment and has been proven to boost productivity at all levels and reduce staff turnover. This ultimately results in a happier workforce and an improvement to your bottom line.
A more spacious office allows you to move away from the old traditional office concept that boils down to piling in more and more desks.
Utilise any free space by adding more meeting rooms, separate social areas and breakout areas. And include some elements that give voice to your unique brand.
A Home Office Look
With so many of us now getting used to the idea of working from home, going back to the office can prove challenging. Some workplaces have even adapted the hybrid concept of working mostly from home, but still being required to visit the office at least one day per week, to maintain / build relationships and avoid staleness.
Providing your workers with an office that has a homely feeling is one of the best upcoming office fit-out design trends for 2022. Oddly enough, it gained popularity even before the whole virus situation, so expect to be seeing it a lot more.
To make this trend work, first and foremost, you need to create a super-comfortable lounge area. Spare no expense on the seating and be sure to provide the comfiest of furniture, because lounge areas are where employees relax, recharge their batteries, and clear their heads.
Bringing the 'home atmosphere' concept to your office, helps your employees feel comfortable and relaxed. While this setting sure has many merits, remember not to let it get too casual. After all, you want productivity to go only one way, and that way is up.
Leisure Area Focus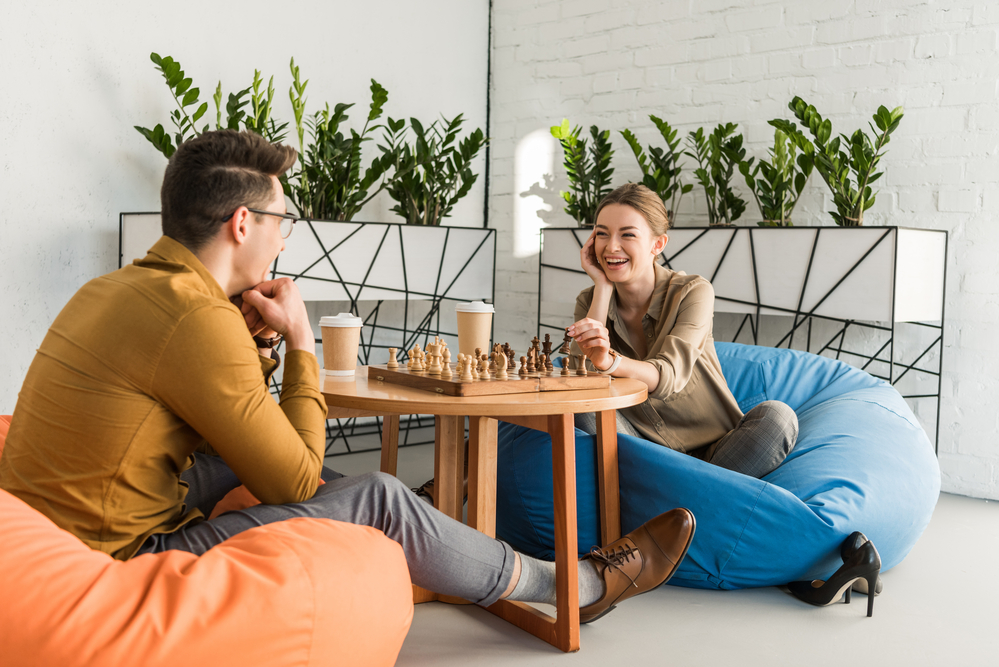 Leisure areas aren't exactly new, but going the extra mile to make them work is another hot office fit-out design trend. Businesses have begun to add all sorts of recreational spaces. These may feature game consoles, bean bags, arcade machines, pool tables, and just about everything associated with fun.
Studies suggest that providing your employees with the opportunity to step away from the computer and really unwind for half an hour can improve communication, enhance creativity and reduce stress levels.
The pandemic hasn't spared anyone and with burnout being a big problem in today's working environment, finding an exciting way to reduce that stress is more important than ever.
While this office fit-out design is a great idea, it's important to remember that all designs must remain practical. Too many employers make the mistake of positioning this area right in the middle of the office, which can be a distraction for those who are at their desks working.
Also, creating a fun break-out area to your office space demonstrates that you are a contemporary brand and arenot afraid to tackle outdated norms – something that your staff will surely come to appreciate.
Flexible Workspace
A flexible workspace goes hand-in-hand with the open-space concept. A functional workplace essentially means that you need to use your dynamic space as best as possible to to cater for all employee needs.
Going into 2022, flexibility should be one of your top priorities when it comes to your office design. Setting up different zones – such as a "quiet zone," a "fun zone," and a teambuilding / brainstorming zone" will go a long way in making your office a more agile place.
Emphasis on Sustainability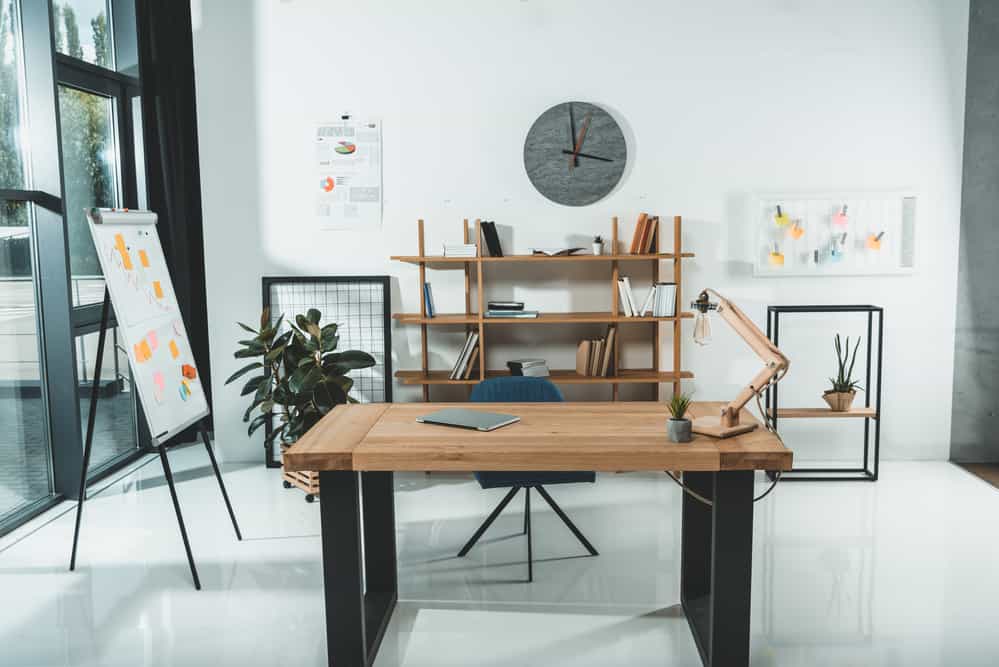 The world may be preoccupied with Coronavirus, but this isn't an excuse to forget about the environment. An environmentally-conscientious and eco-friendly company will always play its part in the fight against global warming and climate change.
There are many ways in which you can go about implementing sustainable practices – from the materials used in your office fit-out, to the introduction of recycling bins and encouraging a paperless office. For example, only sustainable materials and products, such as reclaimed wood, recycled metal and anything else that screams the word 'eco-friendly.'
Sustainability is looking hot in 2022, so do your part and don't miss out on this office fit-out design trend.
A well-thought-out office design is important for any business – and it is about much more than just aesthetics. Whether you are a professional services company based in a modern tower block, or a manufacturing business (such as a fencing manufacturer) with just a small admin office, creating the right working environment for you and your staff can lead to a happier, more productive workforce – and a healthier balance sheet.
If you want to transform your office into an awe-inspiring spectacle, we can help. Contact our friendly team today.